Optimize spray activities with online data directly from the field
Harness Geshem's vast agriculture database and experience for more efficient, data-oriented, farm management.
Our technology seamlessly connects every operation in the field to an online inventory and cost management system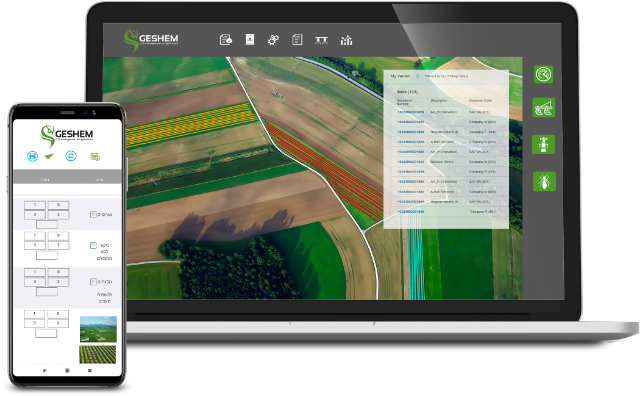 Real-time data for immediate actions
Utilize online data to improve efficiency of spraying schedule.
Locate and improve inefficiencies
Compare efficiencies of various spray operators, agro-technically and financially: distance to refill points, different tank size efficiencies, and more.
Receive online alerts for spraying mistakes: skipped rows, speeding, wrong plot, and more.
Easily track cost of operation and manage inventory at the highest resolution
Geshem's smart sensors are installed directly on the relevant equipment in the field.
Data is logged in real-time and transmitted to the Geshem platform, together with field conditions.
Our advanced analytical tools ensure that you are updated on every step of the operation from field scouting to finances.
Access all the information you need with ease using our online dashboard to make the best decision for your crops.
Optimize the entire crop protection process using our powerful platform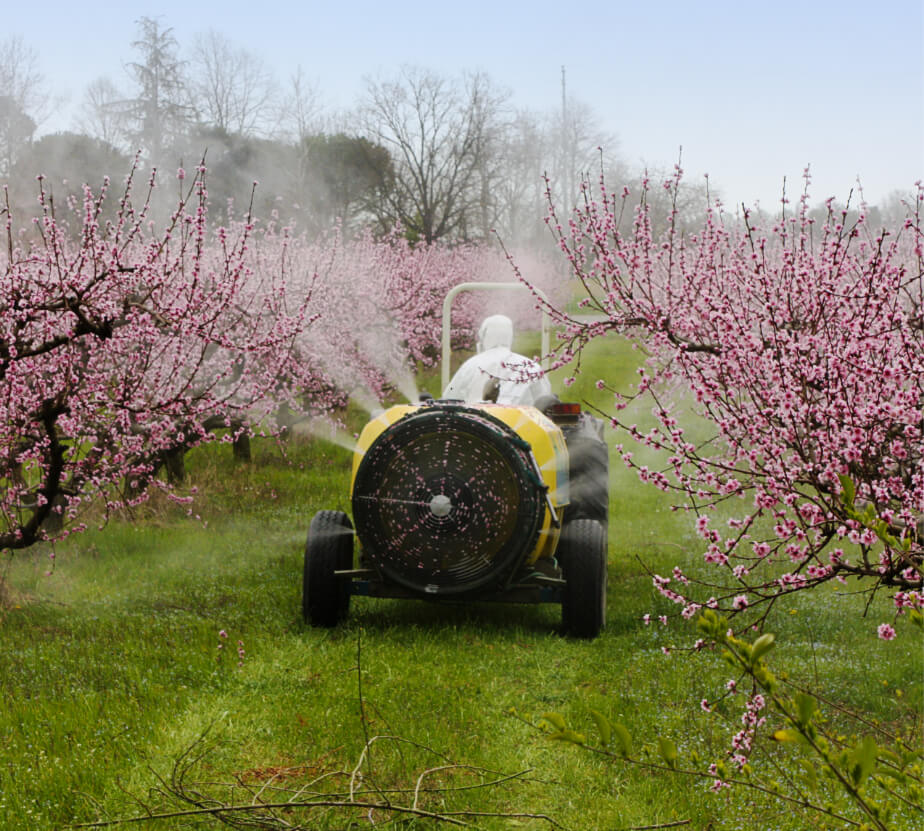 Identify pests, level of infection, phonological stage and next entry intervals.
Trap and pest maps, displaying pest spreading data including type, area, level infestation.
Dedicated field report, including in-field scouting notes and images.
Schedule spray activity based on plot/variety, level, pre-harvest interval, days to harvest.
Automated spray log by plot.
Fast and easy production of work orders for all relevant persons
Sprayers and equipment tracking including: location, speed, activity time and flow meter.
Spray mistakes detection: high tractor speed, wrong location, volume, double spray, missed rows.
Analysis of spray execution compared to planning.
Clear online visuals of activity patterns and efficiency profiles.
Benchmark different plots and varieties, teams, sprayers and application timing.
Analysis of product efficiency at the plot level.
In modern agriculture, there is a growing demand for increased land productivity and operational efficiency.
farmers are looking for reliable and accessible cost-effective information in order to maximize crop yields.

Geshem, a cloud-based platform that collects, analyzes and visually presents remotely sensed satellite data, gathered from your field.
Enjoy Geshem's many useful features for better operational agricultural management, including analytical tools such as multiple growth layers' maps, NDVI/GNDVI, Moisture in the soil, and more.
Our powerful service provides many advantages:

GIS Layers System

Irrigation Management

crop indices

Stress Detection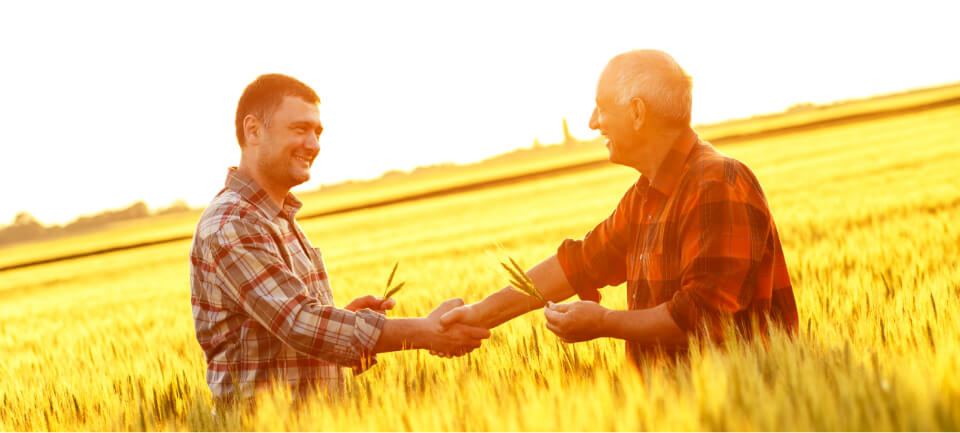 Big or small – we have your back
Our remote sensing-based platform will help you to easily asses your agricultural performance, whether you are an individual farmer or a large agricultural organization.
We offer our services to all open-air agricultural operations – field crops, plantations, orchards and vineyards.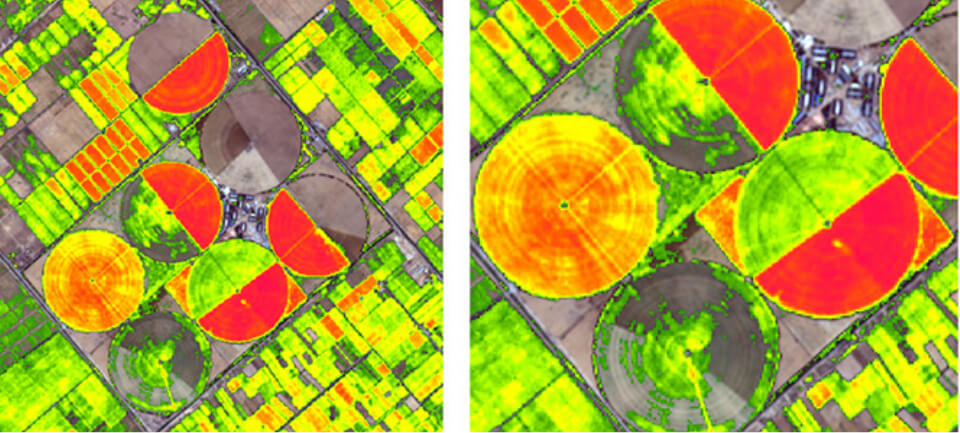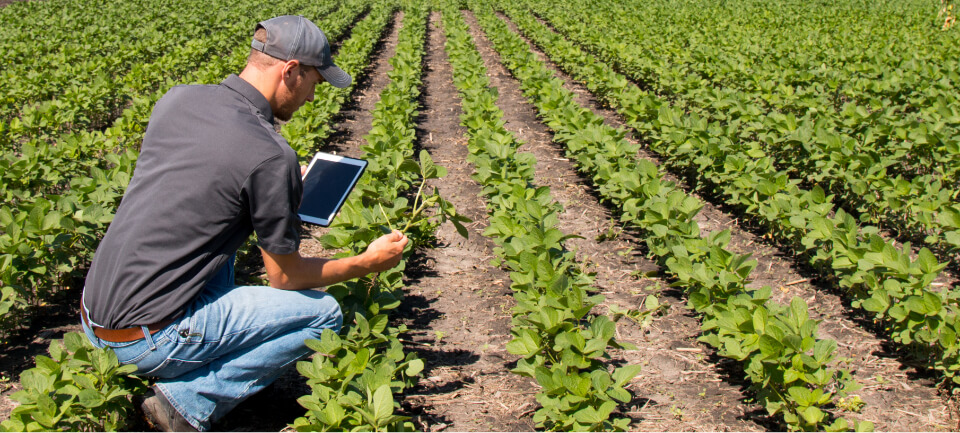 Stay updated, wherever you are
Stay up-to-date on your crops' performance by receiving a satellite imagery every 3 to 5 days on average, depending on your location in the world.